Overview †
HIDE (HydLa Integrated Development Environment) features:

syntax highlight for HydLa,
visualization of trajectories including animation.
Screenshot †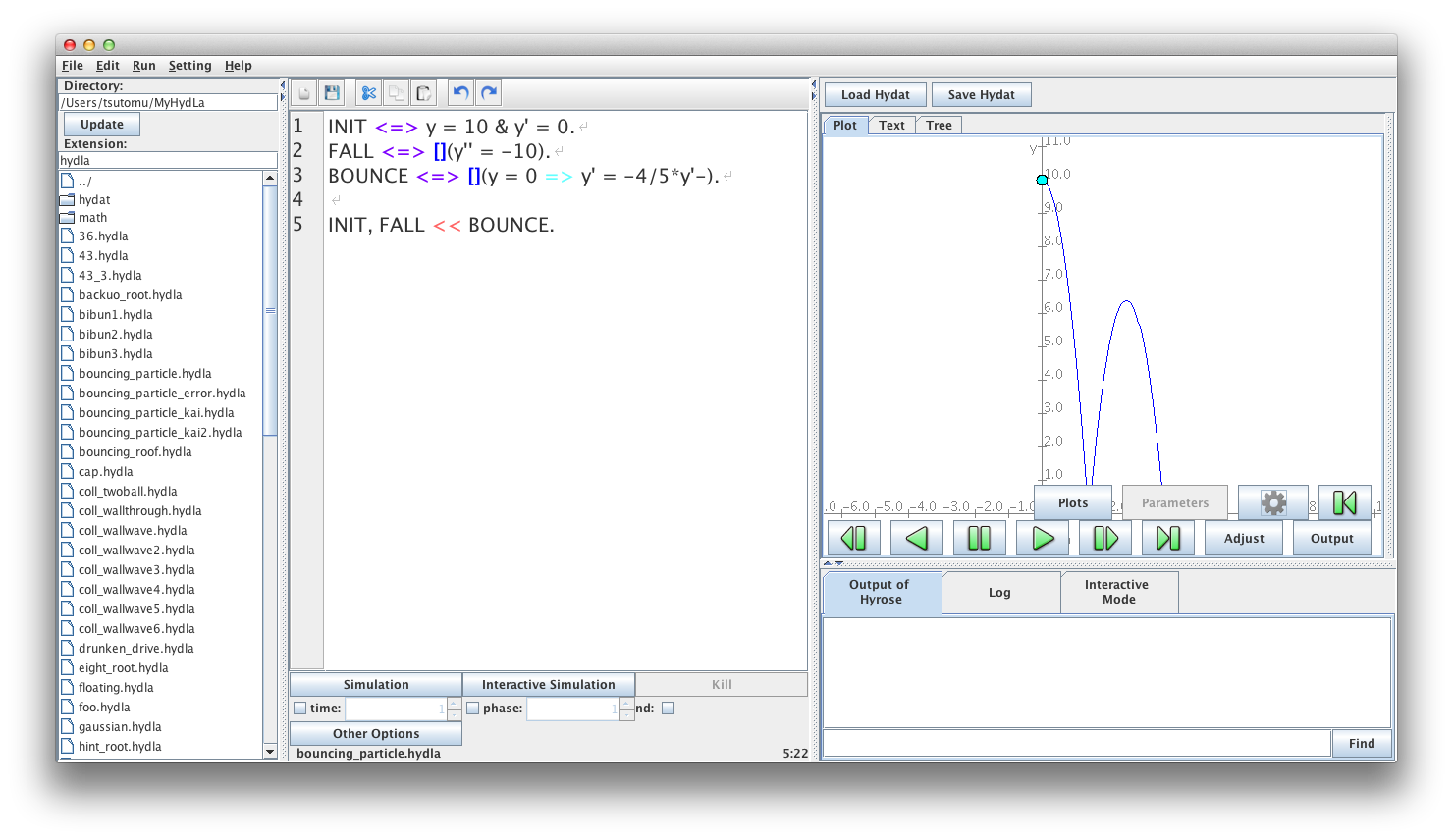 Usage †
Download HIDE from the Download page.
Extract the archive in any directory you like.
Execute HIDE.jar by JRE.
Specify the location of the HyLaGI executable (the default value is "hylagi").
Simulate your program pushing "Simulate" button.
About hydat †
Last-modified: 2017-03-02 (Thu) 03:21:30 (1664d)